About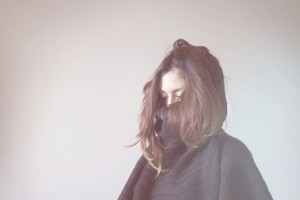 /Biography:
Photographer working with both digital and analog cameras.
Born in Sardinia, she moved to Turin to study at the photographic department of the three years course of IED – European Institute of Design.
After gruaduation, she split her time between commercial shots and personal projects. Thanks to the VP Arthouse award, she partecipated at the Landsatelier, the artistic residence at the Künstlerhaus (Regional Palace of Artists) in Salzburg.
She recently specialized in documentary photography and film making at Academy of the Arts in Sassari.
/Education:
/BA: Photography and Visual Arts at IED – European Institute of Design, Turin
/Creative techniques in dark room. Artèvision Laboratory, Turin
/MA: Documentary Photography and Film making at Academy of Fine Arts, Sassari
/Residencies and Acknowledgements:
2019: Visioni Italiane Festival, special mention at Visioni Sarde section, Cinema Lumière Bologna
2018: Cineteca Prize at Premio Centottanta, Cinema Odissea Cagliari
2018: Bìfoto Fest, Special Mention, Mogoro
2009: Landsatelier Artistic Residence, Salzburger Künstverein, Salzburg
/Screenings:
2019: Ennesimo Film Festival, Fiorano Modenese – Modena
2019: Casa del Cinema at Villa Borghese, Roma
2019: Visioni Sarde in Cineteca, Cineteca Sarda, Cagliari
2019: Visioni Italiane Film Festival – 25° edition, Cinema Lumiére, Bologna
/Selected Exhibitions:
2018: BìFoto Fest, International Photography Festival in Sardinia, Mogoro
2018: Space_9 The exhibition, Fondazione per l'Arte Bartoli Felter, Cagliari
2013: Me, Myself and I, Marche Centro D'Arte, San Benedetto del Tronto
2013: Back to Play (solo) Edicolè bookstore, Alghero
2010: Back To Play (solo) Sosushi, Sassari
2010: Arte Evento e Creazione, Contemporary artists in Sardinia, Molineddu, Ossi
2009: Artistic Residence at Künstlerhaus, Salzburger Künstverein, Salzburg, Austria
2007: Pazi Mine – Sarajevo 2006, Fondazione Sandretto Rebaudengo, Turin
2007: ArtèVision group ehibition, Fondazione Artèvision Turin
2007: Sa Domo Manna, Ateros Cuentos N. 3, Su Palatu, Villanova Monteleone
2006: Music for your eyes FreneticaMente, group exhibition for music live event, Discographic Studio Mescal and Studio Movida, Turin
2006: Music for your eyes FreneticaMente, projection Ab+, Turin
2006: Torino Food Market Festival, Turin
© Chiara Porcheddu 2019